Tittibhasana (ti-ti-BAHS-ah-nuh)
Strengthens the core and arm muscles
Stretches the hamstrings and opens the hips
Stretches tight hips
Stimulates the solar plexus
Boosts energy in both body and mind
Increases focus and concentration
Firefly Pose, or Tittibhasana, is an advanced arm balance pose which also genially engages the muscles of other body parts like the legs or the arms. It cares for both flexibility as well as strength. Furthermore, it opens the Manipura Chakra located at the Solar Plexus and stimulates Pitta, boosting self confidence and igniting motivation for action.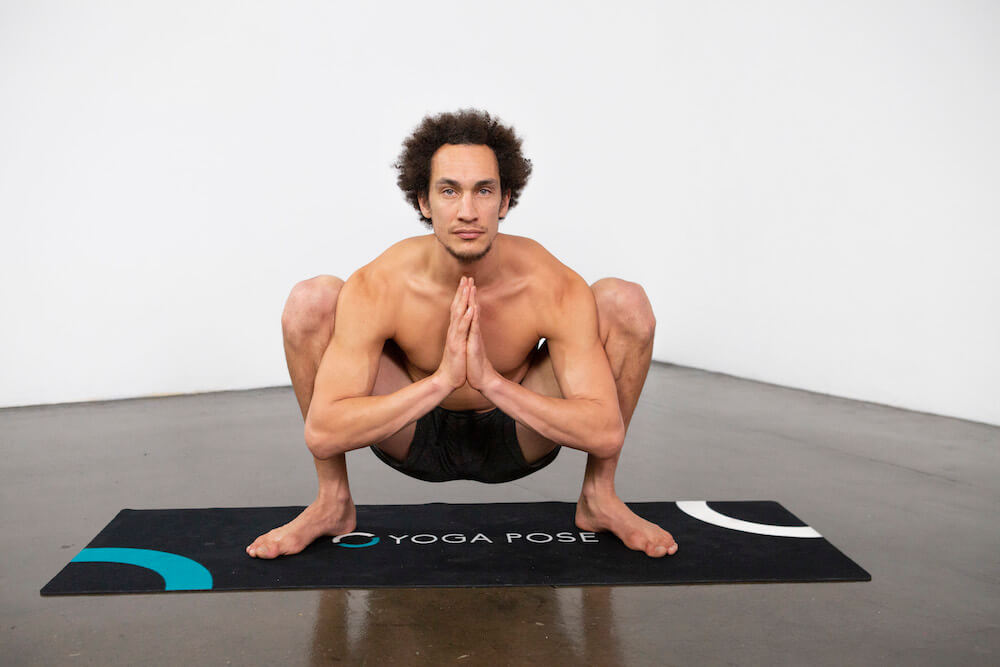 1.) Begin in a deep squat with your hands at heart center and your elbows inside your legs, pressing your knees outwards.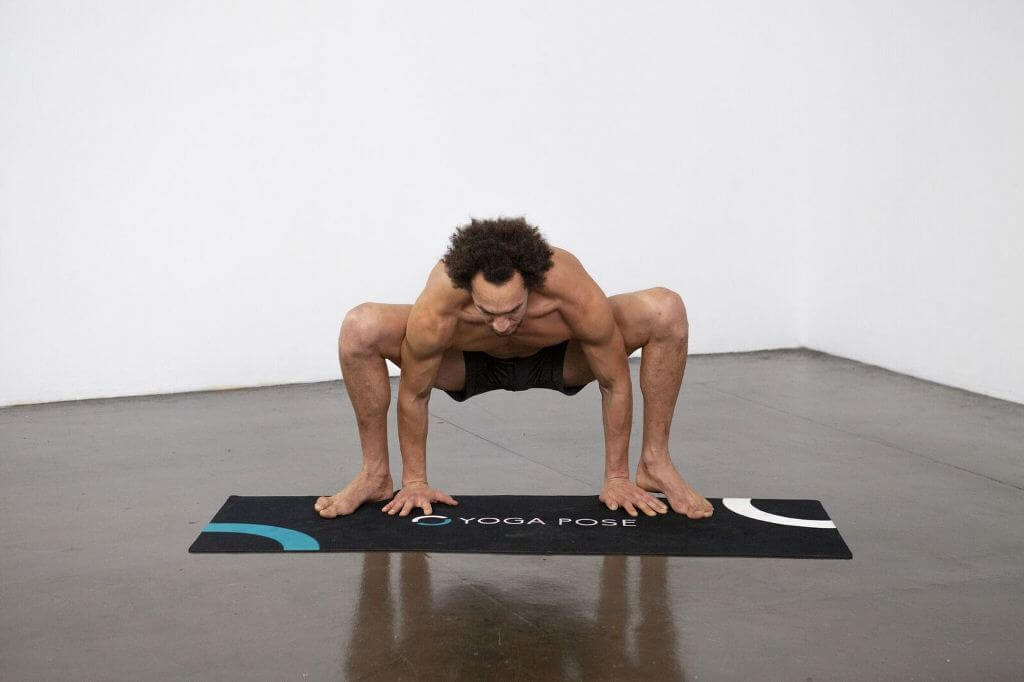 2.) Place your hands on the mat between your legs about shoulder width apart. At the same time, lift your hips, keeping your knees bent.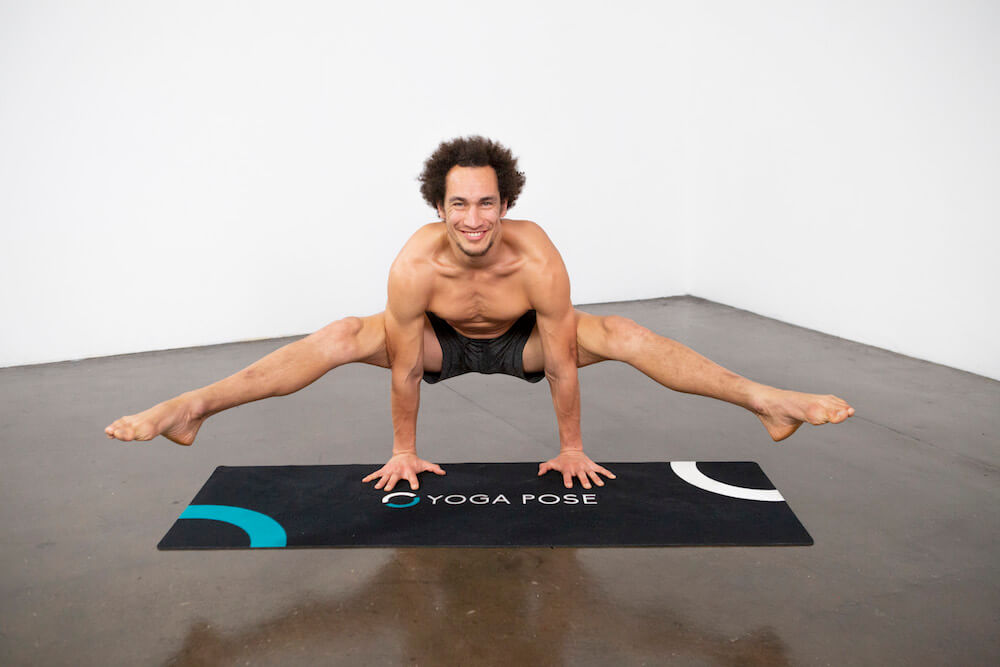 3.) Press your upper arms against the inside of your thighs and push your legs further apart; your spine should be straight and erect while your legs extend forward. Hold the pose for up to 30 seconds.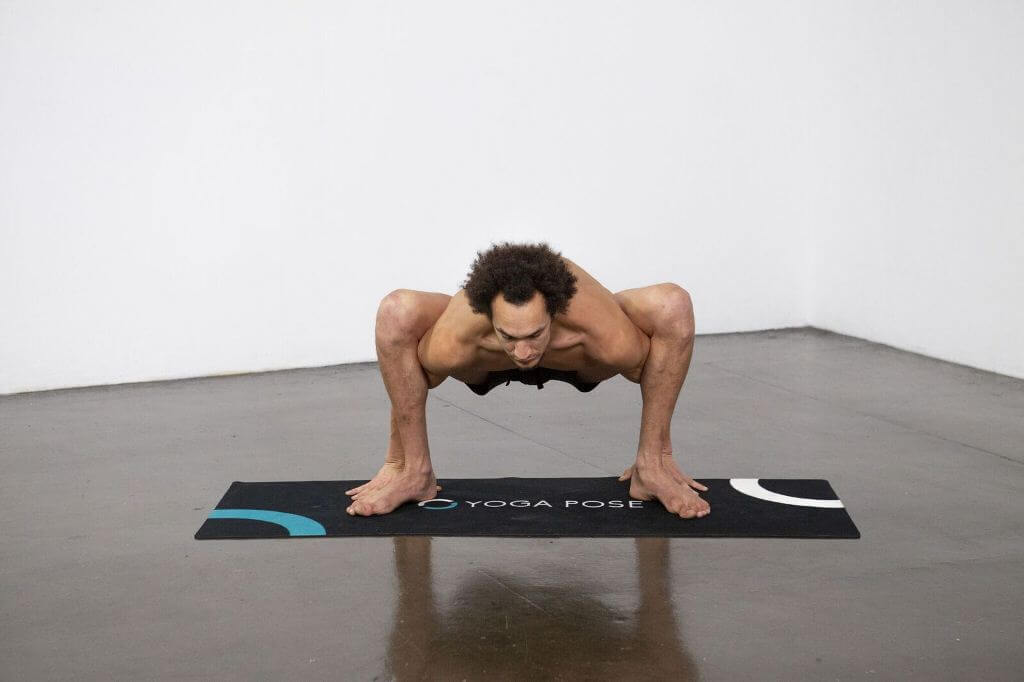 4.) Release to the ground.
HEALTH BENEFITS OF FIREFLY POSE
FIREFLY POSE FOR CORE STRENGTH
The Firefly Pose is a highly demanding pose. As a balance pose, Firefly Pose requires a strong core to support the rest of the body. Consider building your core muscles before attempting this pose.
FIREFLY POSE FOR STRONG ARMS
Firefly Pose is demanding when it comes to the muscles of the shoulder girdle, especially the biceps and the triceps. Build strong arms with this pose using nothing but your own body weight.
FIREFLY POSE FOR TIGHT HIPS
Firefly Pose is excellent in terms of stretching the hips and the hamstrings. In this pose, you will need to engage your hips and leg muscles to keep them straight and still.
FIREFLY POSE FOR ENERGY
Firefly Pose is a potent Manipura Chakra as well as Pitta booster, meaning it is wonderful for bringing back vigour when it is lacking in our lives. It also awakens motivation to perform both easy and quotidienne as well as difficult tasks.
Contraindications & Cautions
Arms/back injury
Pregnant women
Modifications & Deepening the Pose
FIREFLY POSE VARIATION WITH CROSSED FEET
If you would like to play a little and experiment with stretching, this variation provides just that. Starting from the standard position, bend your legs at the knees lightly, adjusting the pose to your own needs and comfort.
FIREFLY POSE VARIATION FOR STRONGER ARMS
If you would like to train your arm muscles a bit more, give this variation a go. Starting from the standard position, carefully bend your spine forward, making it more round. From then, lower your legs from your shoulders to its sides while still keeping the balance. This way you put more weight onto the muscles of the shoulder girdle, nurturing more strength in them.