Adho Mukha Svanasana (AHD-ho MUH-kha sva-NAHS-anna)
BENEFITS OF DOWNWARD FACING DOG
Stretches shoulders and hamstrings
Strengthens arms and legs
Relieves stress and anxiety
Helps with high blood pressure and asthma
SUMMARY OF DOWNWARD FACING DOG
Downward Facing Dog, or Adho Mukha Svanasana, is one of the most recognizable yoga positions out there. It's featured on countless magazine covers and yoga posters. This triangular form represents so much of what yoga has to offer. It's accessible to most people. It brings calm and stress relief. It strengthens muscles. It builds flexibility. The pose name comes from the stretch that just about every dog lover has seen a thousand times.

Upward Salute Pose Tutorial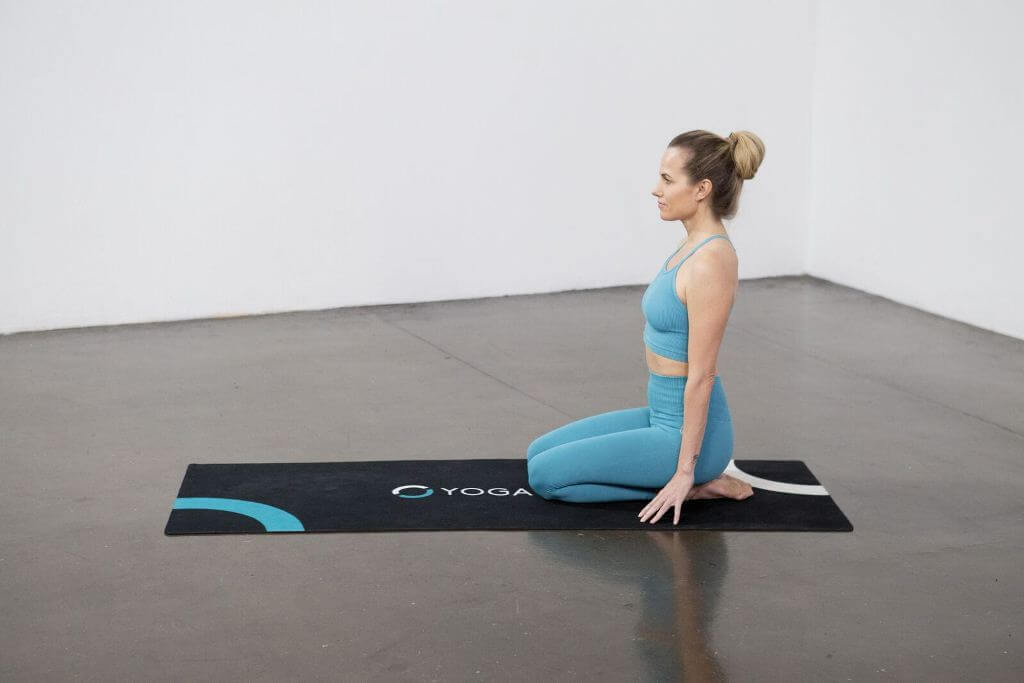 1.) Begin sitting on your heels.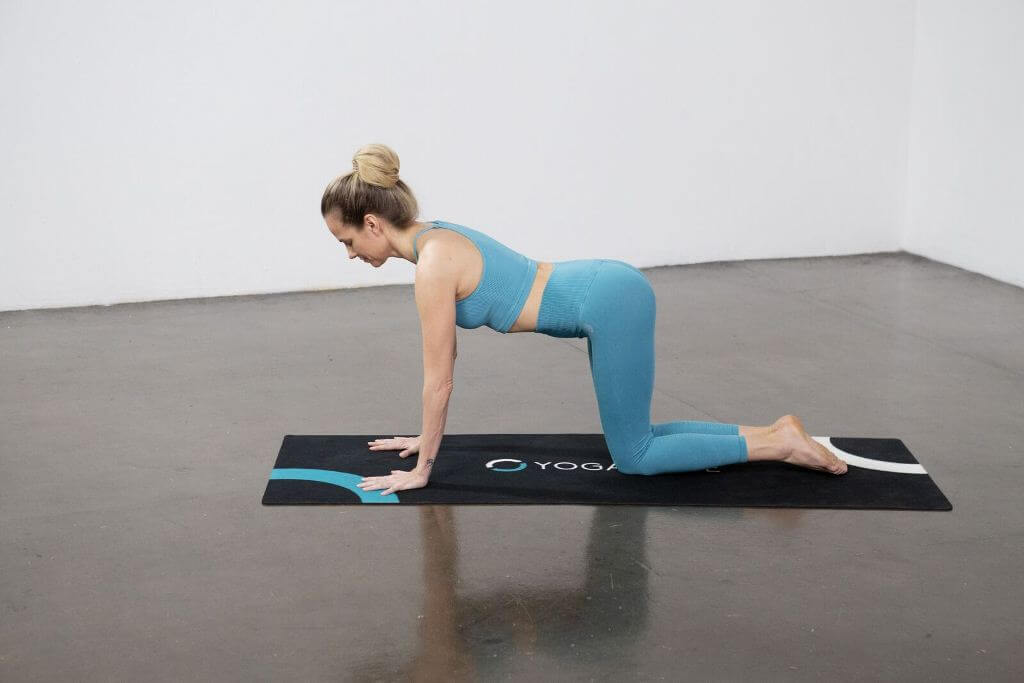 2.) Come onto your hands and knees.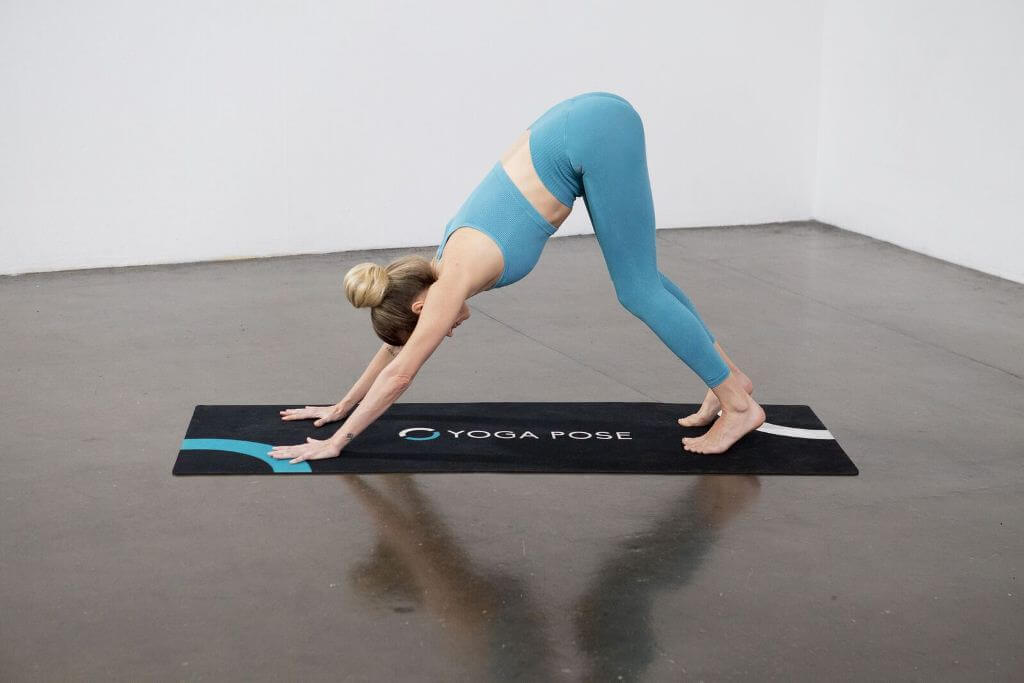 3.) Tuck your toes under and press your hips into the air.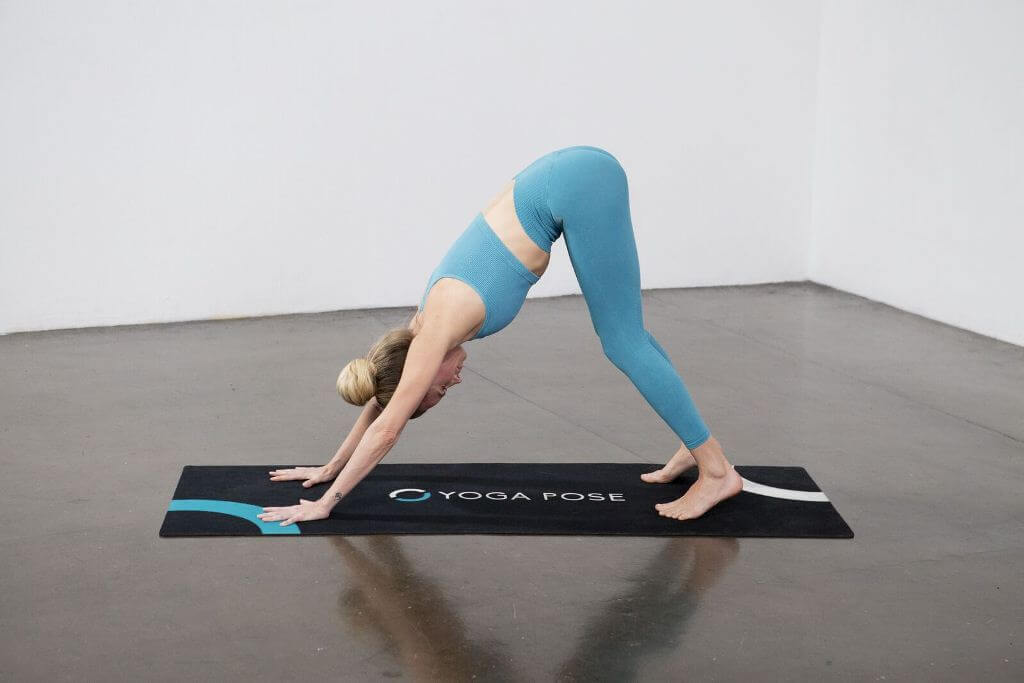 4.) Press your hips back and walk your heels into the mat.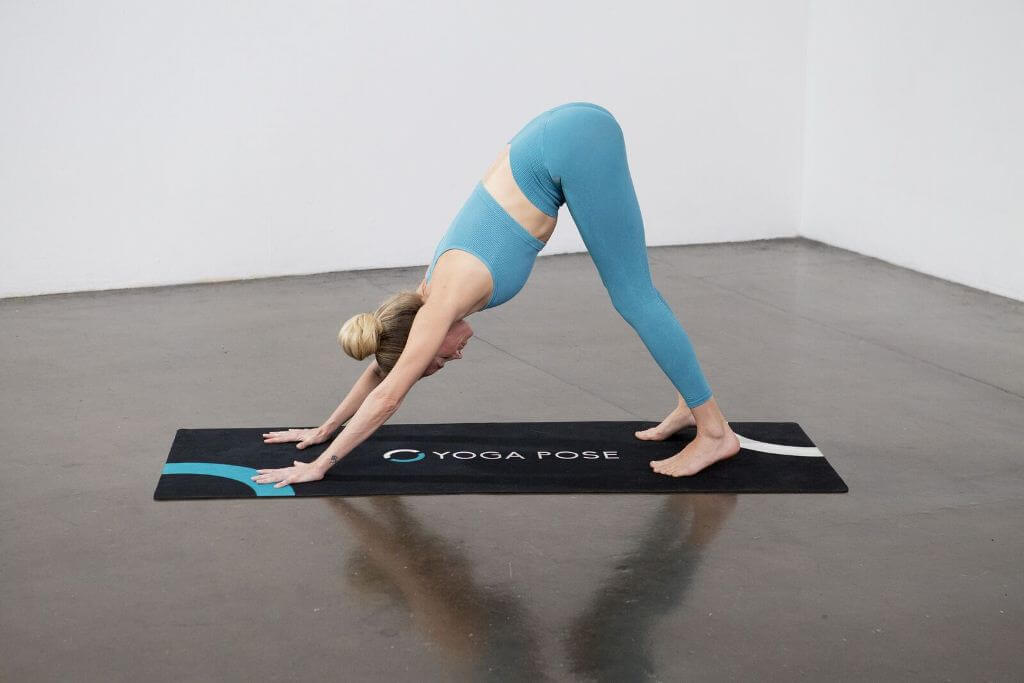 5.) Press your palms and heels into the mat to fully engage your shoulders and legs. Your feet do not have to be flat on the mat for this pose depending on your flexibility. Let your head hang freely.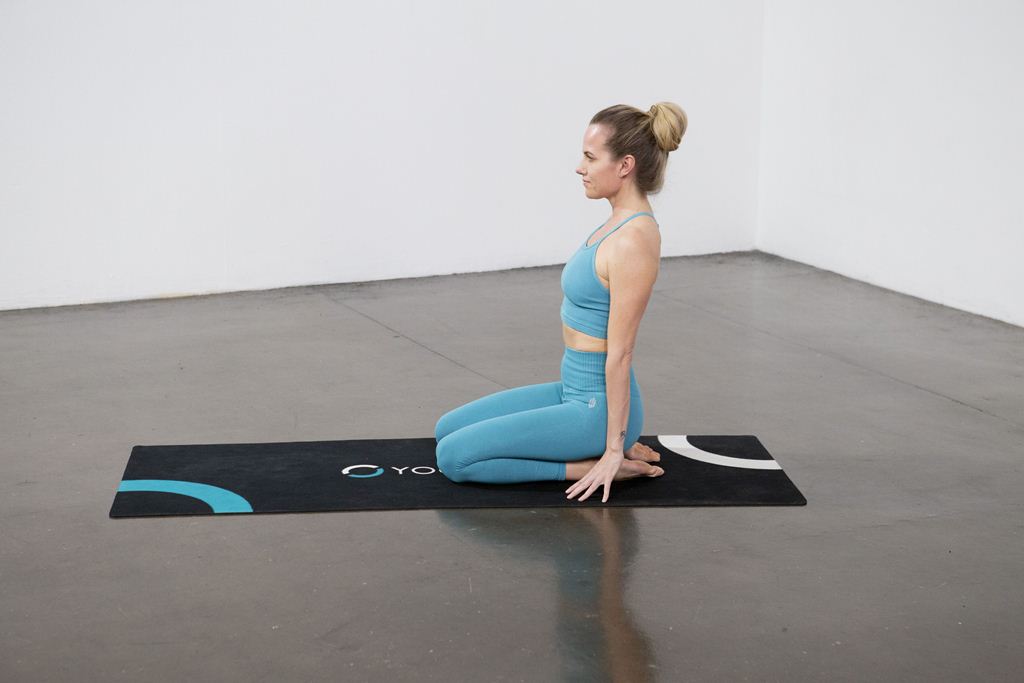 6.) You can hold this pose for up to one minute .
HEALTH BENEFITS OF DOWNWARD FACING DOG
DOWNWARD FACING DOG FOR ATHLETES
Downward Facing Dog is an overall strengthening and flexibility pose. It's especially good at stretching out the hamstrings and shoulders. While during many classes Downward Facing Dog is considered a resting or easy pose, this pose actually requires an entirely engaged core, shoulders and legs — it is, infact, a highly demanding pose.
DOWNWARD FACING DOG FOR STRESS AND ANXIETY
Downward Facing Dog is an inversion which encourages balances and stillness. While holding this pose, focus on engaging your body and stretching entirely. By releasing your head and allowing it to freely hang, you are loosening the tense neck muscles. Imagine you are pushing the ground away with your hands and feet, and allow that energy to transfer any stress or anxiety you may be experiencing.
DOWNWARD FACING DOG FOR HAMSTRING STRENGTH
Downward Facing Dog is a great way to stretch and maintain hamstring health. With your heels pressing against the mat, you will experience an intense hamstring strength. If it becomes too much, consider walking your feet up the mat. As a friendly reminder, your feet do not need to be flat against the floor to experience the benefits of this pose. If you are not sure if you are engaging your hamstrings and legs, place a block between your thighs in this position.
Contraindications & Cautions
Carpal Tunnel Syndrome or Wrist Injury
Headache or Migraine
Diarrhea
Modifications & Deepening the Pose
MODIFYING DOWNWARD FACING DOG FOR WRIST ISSUES
Downward Facing Dog can put serious pressure on the wrists. If you have Carpal Tunnel Syndrome or other wrist issues, consider using the Dolphin Pose variant where you go down onto your forearms. That way you aren't putting any pressure on your wrists.
MODIFYING DOWNWARD FACING DOG FOR KNEE CHALLENGES
If your knees cause you problems when you go down or up from your knees, put a blanket down where your knees will be on the mat. That will keep them safe while you are preparing to start the pose. It will also provide a cushioned landing zone when you are ready to come down out of Downward Facing Dog.
MODIFYING DOWNWARD FACING DOG FOR HAMSTRING HEALTH
This is called "Walking the Dog". While you are in the Downward Facing Dog pose, gently press one foot back toward the mat. On the next breath, release that foot and press the other foot back. Always do this with gentle pressure. The aim is to provide a soft stretch to those hamstrings without hurting them in any way.
MODIFYING DOWNWARD FACING DOG FOR LEG STRENGTH
While holding the Downward Facing Dog pose, lift one leg up either straight out behind you or lift it up toward the ceiling. You're now balancing on the other foot and two arms. This builds leg strength both for the sole support leg as well as for the one you are holding up. You can hold the leg up as little or as much as you wish to get the desired effect.