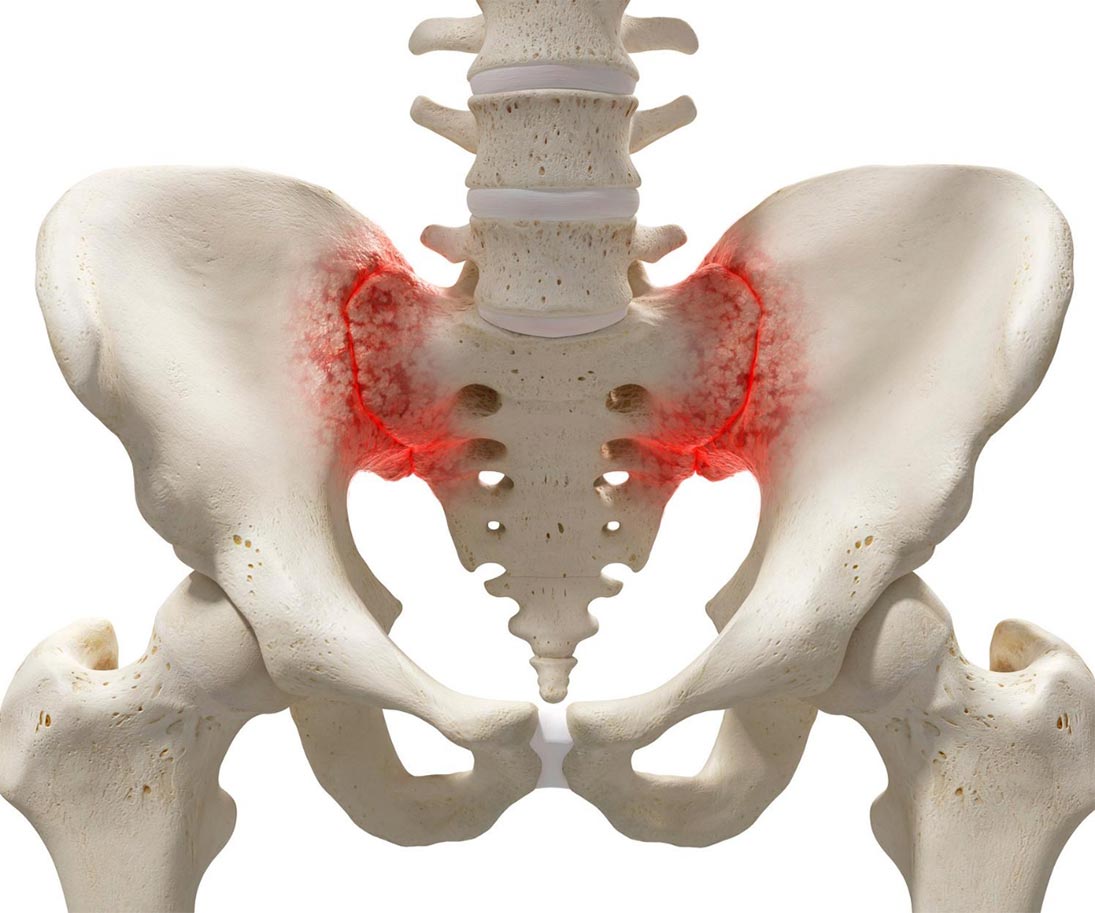 The Anatomy of Your Hips
First, let's look at the anatomy of your pelvic area. Bring your hands onto your hips. What you feel underneath your palms are the crests of your two hip bones. These two matching bones that look a bit like the wings of a butterfly are composed of three bones that fused together in your teens.
The part of your hip bones that holds up your jeans are the ilium bones. Low in the front of your body they connect to the pubic bone. The third part of your hip bones are the ischia. You may have heard a yoga teacher talk about your "sit or sitz" bones or ischial tuberosity, two bony protuberances on the ischia, one on each side, that provide a place for your hamstring muscles to attach.
The hamstrings, three separate muscles, have their other attachments below your knees, on the inside and outside of your lower legs.