In these scary times when many cities and states are still experiencing life in quarantine, we can feel really far from our friends and loved ones. For many, taking a yoga class right now just isn't an option, whether it be because of government COVID-19 restrictions or for personal comfort. Missing out on that daily or even weekly human interaction can take a toll on us and add to the feelings of anxiety and stress that came along with 2020. But, how does that old saying go, "When life gives you lemons…?" The good news is that with online shopping and mailing services, you can still send some love and well wishes to your friends using services like Amazon.
We've compiled a list of our favorite yoga gifts that won't break the bank that you can send to your yoga friends to let them know that even though they're out of sight, they're not out of mind.* Keeping an eye on your budget this lockdown? Never underestimate the power of a handwritten note in a homemade card.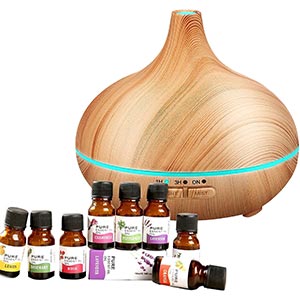 1. The Ultimate Diffuser Starter Kit
Transform any space with the calming scent of essential oils, and with this kit, you have everything you need to perfume your home for a month or two of daily practices. Gift this Ultimate Aromatherapy Set from Amazon, equipped with 10 full-sized essential oils including lavender and peppermint. The diffuser itself is a beautiful wood grain and features a light-changing setting so your friend can really create an ambient setting to their yoga practice or meditation.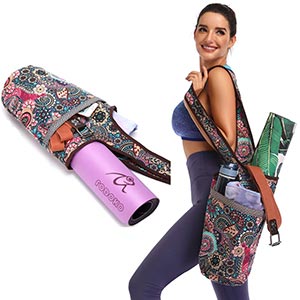 2. The Ewedoos Bag
Does your yoga friend love to practice on the move? Perhaps one day they like to practice in peace at the beach, and another in a serene park? With this gift, they can pack all of their belongings in one carry-all bag. The Ewedoos Bag is functional and fun, and comes in a few different colors. Additionally, it's super lightweight so your friend can pack in their water bottle, straps and full-sized bag.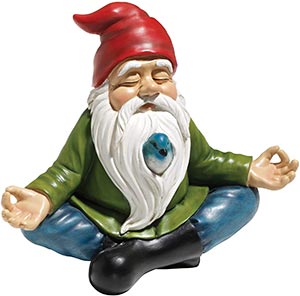 3. Yogi Gnome
How happy would you be to open a box and see this zen gnome? For the yogi who has everything, get them this little guy! They will have a little friend to keep them company in their practice in the garden. This adorable Yogi Gnome is UV-resistant so you can place it outside and it won't fade!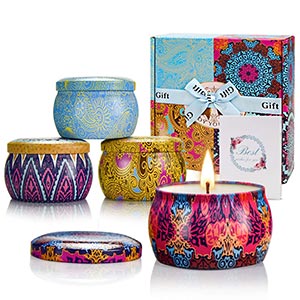 4. A Decorative Soy Candle Set
This is a sweet candle collection any yogi would love to have adorning their space. With beautiful designs and a variety of scents, these candles are safe for the home and are made with soy and essential oils. Additionally, the set of four comes in all different designs so your friend can pick and choose where they want to place them to fit their home's aesthetic. The packaging itself will brighten any day, making this a fool proof pick me up!
5. Singing Bowls
Give a lovely addition to home practices – a Tibetan Singing Bowl. This decorative bowl is an easy and beautiful addition to any space, and the peaceful sounds will complete any at-home meditation or practice with just a few swirls of the wrist. Created by hand by Nepalese artisans, these singing bowls also come with a dainty silk cushion and pencil-grip mallet.
*This post may contain affiliate links and we may earn a small commission when you click on the links at no additional cost to you. As an Amazon Affiliate, we earn from qualifying purchases. You can read our full disclaimer here.