Yoga retreats today are a bit of a taboo. As travel restrictions limit possible destinations and foster fear in the tourism industry, the thought of traveling may seem scary. But, now more than ever, mental health is at risk with a slew of daunting news blasting through all media outlets and dimming daily life. You or your loved ones may be experiencing heightened levels of depression, anxiety, or just a negative outlook. A yoga retreat could be the solution.
If you are considering a yoga retreat right now, consider your safety and risks. Ask the retreat host about the safety and hygiene precautions they are practicing. Additionally, consider travel length and how you can practice safety during your commute.
Here are 10 benefits of yoga retreats to help you make your decision.
1. Connect with Nature
A study in 2019 found that within 20,000 participants, those that spent two hours a week in green spaces – like national parks or natural environments – were substantially happier than those who don't. Yoga retreats often take place in wide-open spaces, outside of big cities, where you can connect with nature and take in the great outdoors. If you're looking for a reason to escape the hustle and bustle of daily life, a yoga retreat could help you get your dose of nature.
2. Digital Detox
Leave your technology behind and truly check out! According to American Psychological Associations' annual Stress in America report, a fifth of US adults (around 18% of people) cited their tech use as a serious source of stress. Yoga retreats often feature an itinerary of activities, and it's recommended to leave your tech gadgets behind, it's the ultimate excuse for a digital detox you've been waiting for!
3. Self Reflect
Need some time for reflection? A yoga retreat is a perfect opportunity. Without the added distractions of daily life like work, children, and other to-do items, you can finally take some me-time to evaluate your current situation. Try journaling during your yoga retreat to help clarify your thoughts. Self-reflection can actually help you be more productive and promote active learning.
4. Heal from the Inside Out
If you're experiencing a level of doubt or uncertainty, perhaps grieving a loved one or undergoing a big life change, a yoga retreat may help you heal from the inside out. By focusing on your own mindset and hitting pause on your daily stresses, a yoga retreat could help you refresh and genuinely mend. Whether you're preparing for a big next step like a career change, or if you're navigating a personal change, yoga retreats can give you the personal time and support you need.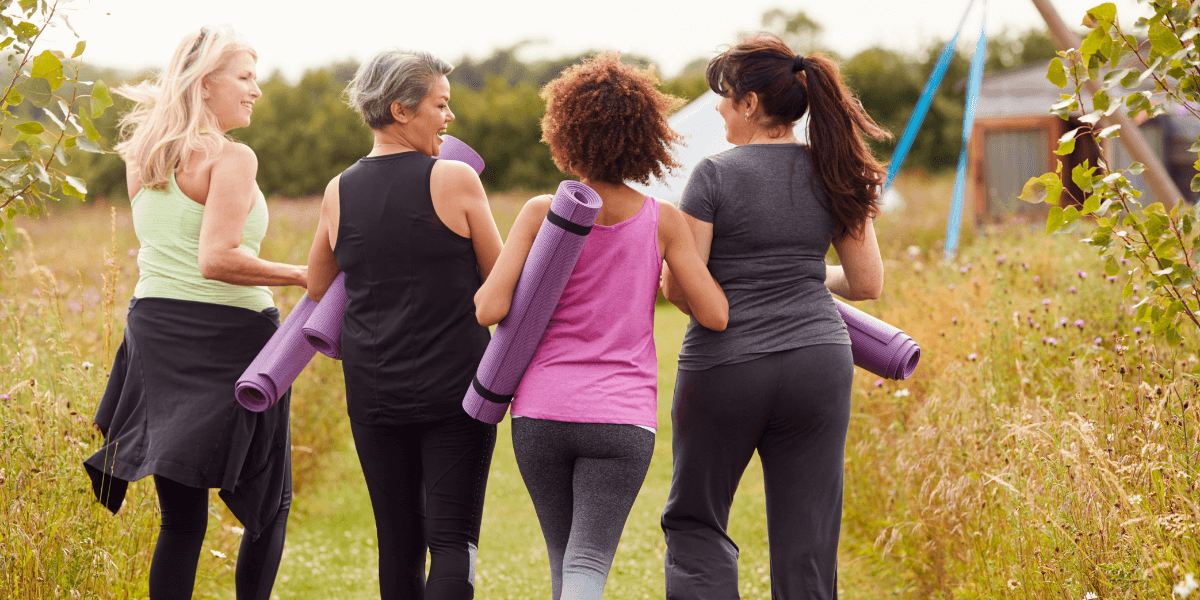 5. Meet New People
Did we mention the joy of socializing on yoga retreats? While they may offer plenty of "me" time, retreats can also create beautiful connections between like-minded people. Get to know other yoga lovers as you experience a positive experience together. Many yoga retreats feature dedicated social time over meals, or during group activities, where you may connect and welcome others.
6. Refresh Your Mental Health
Learn to meditate on a yoga retreat. It's the perfect place to develop a new mindset and daily routine that includes meditation. Many yoga retreats offer set times for guided meditation and teach you how to achieve new mindfulness. Incorporate this routine into your daily life for lower levels of depression and a positive outlook on life.
7. Deepen Your Yoga Practice
No matter the type of yoga retreat you attend, the itinerary typically includes deeper studies of yoga philosophy and practice. Some yoga retreats offer yoga teacher training and allow you to get certified while on the retreat. Others are for recreation and will simply teach you the founding principles of yoga and welcome you to a wellness lifestyle.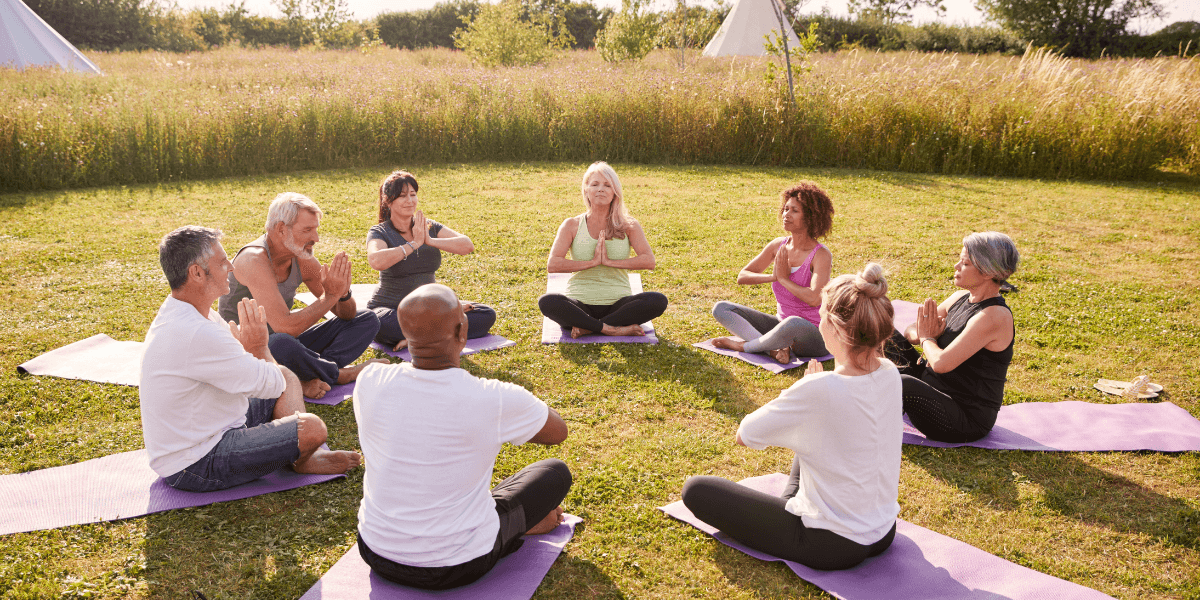 8. Travel to Beautiful Places
Of course, travel to beautiful places on your next yoga retreat! Wellness travel is a wonderful way to see the world. Many yoga retreats head to tropical destinations like Bali, Costa Rica, or Mexico. Some stay more local, taking place in national parks and other peaceful, natural spots. Yoga retreats are also a safe way to solo travel and provide you with a full travel schedule that's stress-free!
9. Time for Self-Care
Dedicated time for self-care serves a plethora of benefits, especially for your mental health. Self-care doesn't have to be expensive, it can be as simple as a relaxing bath, 15 minutes of meditation, or even a gentle flow before you begin your day. Yoga retreats are the ultimate self-care, allowing you to check out from the real world and indulge in absolute relaxation. This simple practice can boost your physical wellbeing, improve mental health, benefit those around you, relieve stress, and more.
10. Return Refreshed
The real testament to yoga retreats is the person that returns home. If you've been feeling dull or negative lately, a yoga retreat can help you revitalize your outlook and return to daily life feeling refreshed and optimistic. This new mindset will help you excel at work, improve your relationships, promote a healthy lifestyle and broaden your mindfulness. What do you have to lose?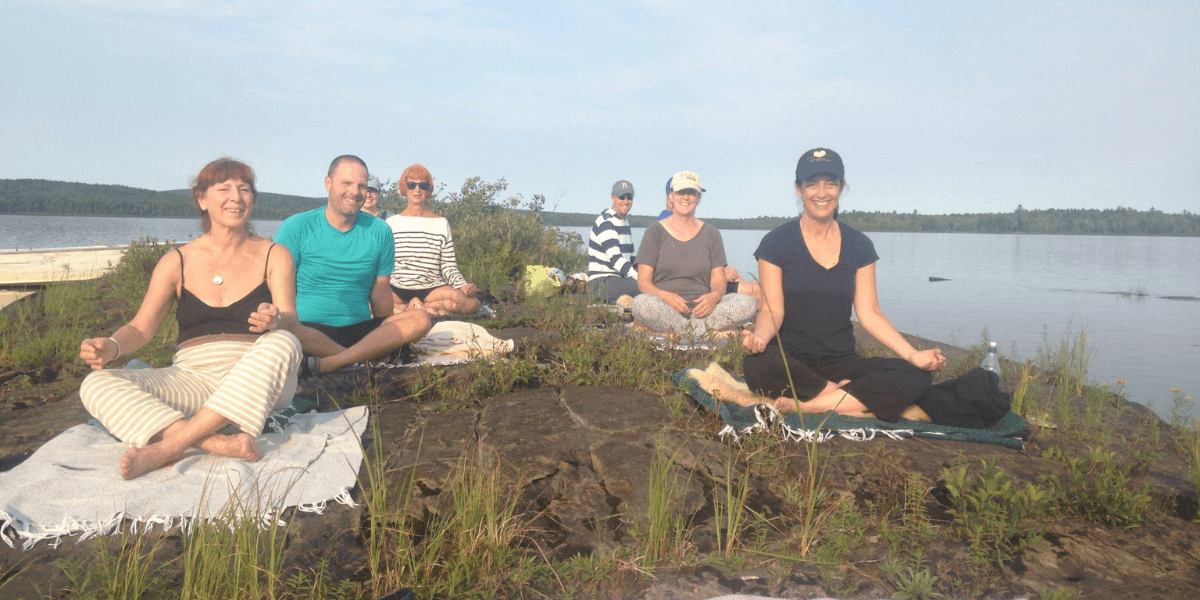 Our Recommended Yoga Retreat
If you're considering a yoga retreat in the near future, we recommend visiting Sewall House. Their well-rounded yoga retreats offer both domestic and international travel options, all with adventure activities and a full range of yoga practices. Begin each day with meditation and restorative yoga, then fuel your mind and body on a healthy meal before you head out for hiking, swimming, and more. Additionally, Sewall House offers yoga teacher training, self-reflection writing workshops, and an annual Mount Katahdin Climb each Independence Day.